In today's ever-evolving economic landscape, access to credit facilities is more crucial than ever, especially for small and medium-sized enterprises (SMEs), farmers, and individuals looking to meet immediate needs.
In Nigeria, the NIRSAL Microfinance Bank (NMFB) has become a viable option for many, providing convenient and accessible financial solutions. This article provides a comprehensive guide on the NIRSAL Microfinance Bank loan application process and the requirements for 2023.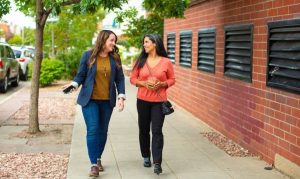 What is NIRSAL Microfinance Bank?
NIRSAL Microfinance Bank (NMFB) is a leading Nigerian financial institution established to cater to the needs of the underserved population in financial services. The bank was created in 2019 as a joint venture between the Nigeria Incentive-Based Risk Sharing System for Agricultural Lending (NIRSAL), the Bankers Committee, and the Nigerian Postal Service (NIPOST).
NIRSAL Microfinance Bank primarily focuses on improving access to finance for all small and medium-sized enterprises (SMEs), farmers, and individual consumers who often struggle to secure loans from traditional banking institutions. Through its products and services, NMFB aims to stimulate economic growth, promote financial inclusion, and reduce poverty across Nigeria.
The bank provides a range of products, including savings accounts, current accounts, fixed deposit accounts, and loans. Among their notable loan schemes are the Agric, Small, and Medium Enterprise Scheme (AGSMEIS) and the COVID-19 Targeted Credit Facility (TCF), both designed to provide financial relief and support for specific sectors of the economy.
NIRSAL Microfinance Bank is known for its use of technology to deliver financial services, allowing customers to access banking services remotely, thus increasing convenience and reducing service delivery time.
Loan Packages at NIRSAL Microfinance Bank
NIRSAL Microfinance Bank offers several loan packages catering to different needs. Some of these include:
Agric, Small Medium Enterprises Scheme (AGSMEIS): This scheme supports the federal government's efforts to promote agricultural businesses and small and medium enterprises (SMEs) as cars for sustainable economic development and employment generation.
Anchor Borrowers' Programme (ABP): This program aims to create a linkage between anchor companies involved in processing and smallholder farmers (SHFs) of required key agricultural commodities.
 COVID-19 Targeted Credit Facility (TCF): A stimulus package by the federal government to support households and SMEs affected by the economic downturn due to the COVID-19 pandemic.
Step-by-Step Guide to Applying for a Loan at NIRSAL  Microfinance Bank
Step 1: Identify the Suitable Loan Package
The first step is to identify the loan package that suits your needs. Consider the nature of your business or personal needs, the loan amount you require, and the terms and conditions attached to each loan package.
Step 2: make sure you Meet the Eligibility Requirements
Different loan packages have varying requirements. However, there are general requirements you must fulfill:
Be a Nigerian citizen and have valid identification.
Have a registered business or viable business idea (for business-related loans).
Provide a detailed business plan (for AGSMEIS loan).
Have a bank verification number (BVN).
Show evidence of a consistent source of income.
For the COVID-19 TCF, the loan is available to households with verifiable evidence of livelihood adversely impacted by COVID-19 and existing enterprises with verifiable evidence of business activities adversely affected by the pandemic.
Step 3: Apply for the Loan
After confirming your eligibility, the next step is to apply for the loan. Visit the official NIRSAL Microfinance Bank website and navigate to the loan application portal. Fill out the application form with very accurate details and submit it.
Step 4: Training (For AGSMEIS Loan)
For the AGSMEIS loan, applicants must undergo training from an Entrepreneur Development Institute (EDI). After the training, the EDI will send your details to NIRSAL Microfinance Bank for the loan application.
Step 5: Await Approval
After your application, NIRSAL Microfinance Bank will review your request, assess your repayment capacity, and make a decision. If approved, they will disburse the loan to your bank account.
Conclusion
The NIRSAL Microfinance Bank continues to be a beacon of hope for individuals, small businesses, and agricultural enterprises that have previously been underserved by traditional banking services. By providing an array of accessible and user-friendly financial solutions, NMFB contributes significantly to financial inclusion, economic growth, and poverty reduction in Nigeria.
Remember, like any other loan, those obtained from NMFB should be used responsibly. Consider your ability to repay all the loan before applying, as failure to repay can negatively impact your credit score and future borrowing capacity.
As you set out on your journey to secure a loan from NMFB, make sure you have a very solid financial plan in place to use the loan wisely and maximize its benefits. Whether you aim to expand your business, improve your farm, or cover personal expenses, proper financial management and planning are the key to success with a loan.
With the information in this blog post, you can now navigate the loan application process at NIRSAL Microfinance Bank. Best of luck as you take this significant step toward achieving your financial goals in 2023!
FAQS
1. What types of loans does NIRSAL Microfinance Bank offer?
NIRSAL Microfinance Bank offers a variety of loan products, including the AGSMEIS Loan for agricultural businesses, the COVID-19 Targeted Credit Facility for households and SMEs affected by the pandemic, and the SME Loan for small and medium enterprises in other sectors.
2. What are the requirements for a NIRSAL Microfinance Bank loan in 2023?
While specific requirements may vary by loan type, general requirements may include a completed application form, a detailed business plan, proof of identification, proof of address, bank statements, and evidence of tax payments. Some loans may also require training certificates from recognized entrepreneurial development institutions.
3. How do I apply for a NIRSAL Microfinance Bank loan?
You can apply for a NIRSAL Microfinance Bank loan by visiting their official website and navigating to their loan application portal. After choosing the type of loan you need, fill out the application form and upload the necessary supporting documents.
4. How long does processing a NIRSAL Microfinance Bank loan take?
The processing time for a NIRSAL Microfinance Bank loan varies depending on the type of loan and the completeness of the application and supporting documents. However, they strive to process applications as quickly as possible.
5. What are the interest rates for NIRSAL Microfinance Bank loans?
Interest rates vary depending on the type of loan, the loan term, and the borrower's creditworthiness. For the most accurate and current rates, please check the NIRSAL Microfinance Bank's official website or contact them directly.
6. Can I apply for a NIRSAL Microfinance Bank loan if I have bad credit?
NIRSAL Microfinance Bank reviews each application on a case-by-case basis. While a good credit score can improve your chances of approval, other factors, such as the feasibility of your business plan and your ability to repay the loan, are also considered.