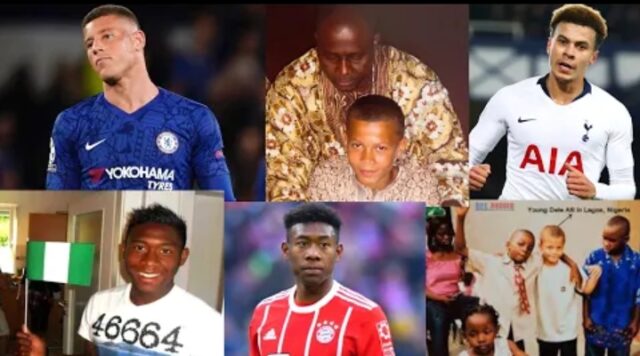 Numerous Nigerian Footballers are playing for other countries, most of them have rejected invitation to represent Nigeria.
Nigeria is blessed with talented players, with the likes of Victor Osimenh, Chukwueze, Odion Ighalo amongst others, who have been in great form and are helping their respective clubs. 
Today we are going to talk about the Top 20 Nigerian footballers playing for other countries.
Stefano Okaka Chuka (Italy)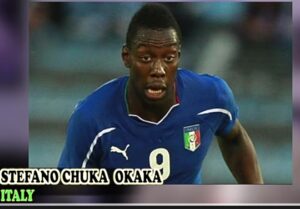 Stefano Chuka was born in Italy to a Nigerian parents who hail from Onitsha, Anambra State, Nigeria. Okaka later obtained Italian citizenship due to his parents getting citizenship status in Italy.
He joined the Roma FC youth System in 2004, During an interview with Okaka's uncle Uche Okaka, he said that his nephew was keen to play for the Super Eagles despite being a youth international for Italy, but his talks with The Nigerian Football Federation did not yield any positive outcome.
Stefano Okaka made his senior debut for the Italian national team on 18th November 2014. He went on to make four (4) senior appearances, scoring 1 goal.
He is currently playing as a Striker for Italian top-flight team Udinese.
Emmanuel Sheyi Adebayor (Togo)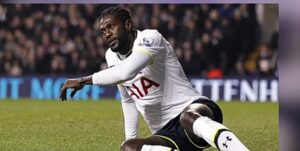 The former African footballer of the year in 2008, Emmanuel Adebayor was born in Togo to a Nigerian parents of Yoruba ethnicity.
His first name is Oluwasheyi which means God did this and was given to him by his parents due to his difficulty walking as a child. 
In 2007Adebayor exclusively told complete sports in Ghana that he desires to play for Nigeria but the presence of other top Nigerian strikers made it impossible for him to have a chance so he opted to play for Togo.
He went on to say that he still considers himself a Nigerian as his parents are Osun state Nigeria, that he only represented Togo for his career sake.
Emmanuel Adebayor scored 32 goals in 87 appearances for Togo national team. He is currently playing for Olimpia in Paraguay. 
Sydney Sam (Germany)
Sydney Sam born to a Nigerian father and a German mother Played for the Germany national team.
He was thought to be inline to represent Nigeria ahead of Germany before the 2013 African Cup of Nations.
The then super eagles coach was reportedly interested in handing the attacker the chance to represent Nigeria rather than Germany where he was born. Sam never turned out for Nigeria, he represented Germany at the youth level (U19, U20 and U21).
He made his senior debut for Germany in a friendly against Ecuador On 29 May 2013. Sydney Sam is currently playing for Austrian club SCR Altach 
Dennis Aogo (Germany)
Another Nigerian player who never pulled on Nigeria Green and White Jersey is Dennis Aogo, like Sydney Sam Dennis Aogo was born to a Nigerian father and German mother.
Dennis who plays as a left-back, wing-back, and also as a Midfielder was seen as an ideal choice for the later position for Nigeria. Due to FIFA regulations at the time Aogo was stopped from representing Nigeria having earlier turned out for Germany at youth. But in 2004, FIFA removed the age limit for switching of nationalities.
However, after turning down several invitations by the Nigerian Football Association, The versatile player was billed to be part of the Nigeria team for the 2010 World Cup in South Africa but before the tournament, he opted out and declared his intentions to represent Germany instead. 
Dennis Aogo made his senior debut for Germany on 13 May 2010 against Malta.
Ross Barkley (England)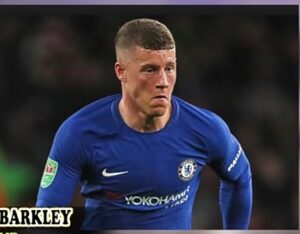 Another Nigerian Footballers playing for other countries is Chelsea midfielder Ross Barkley.
He bears a name you will never think to have a connection with Nigeria, but do you know that the Chelsea midfielder has a Nigerian root.
Ross Barkley's father is a Nigerian, but the midfielder chose to represent the three lions because his mother is English, his parents have divorced which played a huge role in deciding which country to represent.
After the divorce of his parents, Ross was with his mother and bore her surname, that was how Nigerian lost him.
He was eligible to play for Nigeria but he has now gone into the history book of those who got away
Angelo Ogbonna (Italy)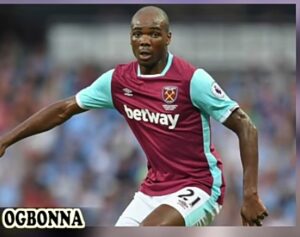 West ham united defender Angelo Ogbonna was born to a Nigerian parent who traveled to Italy in 1988.
Ogbonna made his debut for Italy in November 2011 in a friendly match against Poland. Angelo Ogbonna was in Italian 23 man final squad for the UEFA EURO 2012. He finished the tournament with a silver medal.
David Alaba (Austria)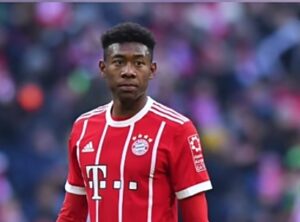 When Bayern Munich won the 2013 UEFA Champions League, David Alaba was seen with Nigeria and Austria flags strapped around his waist during the victory parade at Wembley stadium.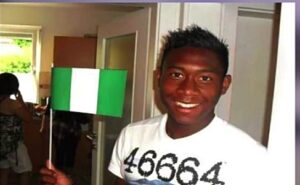 Alaba was born to a Filipino mother who is a nurse and a Nigerian father who is a DJ and a former rapper.
David Alaba is a five Austria footballer of the year. If all had gone well Alaba would be playing for Nigeria right, during an interview, he said: I wanted to play for Nigeria but I must confess that they were no formal approach for me, a scout discussed that with me, I was excited because of my dad, he was a fan of current super eagle coach Oliseh.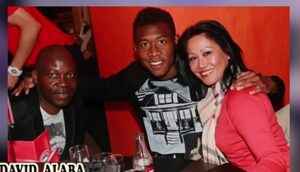 Emmanuel Olisadebe (Austria)
Emmanuel Olisadebe started his professional career with Jasper United of Onitsha. His family is from Ubulu-Uku in Delta State, Nigeria.
Olisadede caught the attention of the Polish national team and in 2000 he was given a polish citizenship after he was eligible. In 2001 he won the polish footballer of the year.
He scored 11 goals in 25 appearances for the Polish national team. Olisadebe whose name means "May God keep'' in the Igbo language scored Poland first goal in the 2002 FIFA World Cup.
Dele Alli (England)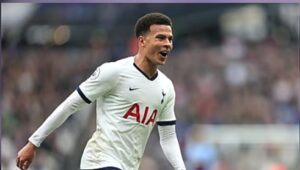 Another Nigerian Footballers playing for other countries is Dele Alli. Popular Tottenham player Dele Alli has a Nigerian blood running through his veins. Dele Alli was born in England to a Yoruba father and an English mother.
His full name is Bamidele Jermaine Alli, his father Kehinde moved to the united state of America a week after Alli was born.
Alli was initially raised by his mother who suffered from alcohol problems, at the age of 9 he moved to Nigeria with his father, where he spent two years in an international school before moving back to England to live with her mother.
Emmanuel Sarki (Haiti)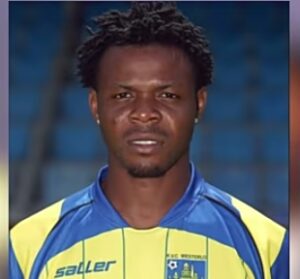 Emmanuel Sarki, a former flying eagles, shocked Nigerians when he switched allegiance to Haiti, the country of his maternal grandmother.
Sarki was a junior international who represented Nigeria at the FIFA U17 world in 2001 alongside Mikel Obi, Chinedu Obasi and many others, Emmanuel Sarki claims that he was asked to bring money before he could play for the Super Eagles, so that was the reason he opted to represent Haiti at international level.
Oguchi Onyewu (U.S.A)
Oguchi Onyewu's parents moved to the United States from Nigeria to study in Washington DC. A U.S citizen now, Onyewu made his first senior national team debut for the United States on 13th October 2004 against Panama.
Gabriel Agbonlahor (England)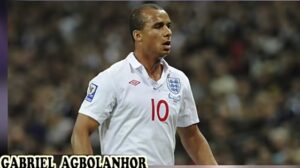 Gabriel Imuetinyan Agbonlahor was born to a Nigerian father from Edo state and a Scottish mother and lives all his life in Birmingham.
On 19 November 2008, he made his senior debut for England against Germany, since then he only had three caps for England.
Patrick Owomoyela (Germany)
The dreadlock wearing former Dortmund midfielder has a Nigerian route, his father is a Nigeria while his mother is from Germany. Owomoyela won the German Bundesliga in 2011 and 2012.
There were rumors on which country he would represent but the midfielder later chose to down the white and black of the German national team. He made his debut against Japan in Germany's Asian tour.
Ikechi Anya (Scotland)
Ikechi Anya is eligible to play for Nigeria and Romania through his parents. His father is a Nigerian research scientist from Igbo ethnic group who moved to Scotland in the 1980s to obtain his doctorate in metallurgy where he met Anya's mother, a Romanian Economist. Ikechi Anya chose to play for Scotland where he grew up.
Nedum Onuoha (England)
Former Manchester City defender Nedum Onuoha received an international call-up to play for Nigeria in 2007 but rather he chose to wait for a chance to play for England.
Nedum born in Warri, Delta State, Nigerian, at a very young age his parents moved to England where he grew up. Although he played for England at youth levels he has never cap for England at senior level.
Ugo Ehiogu (England)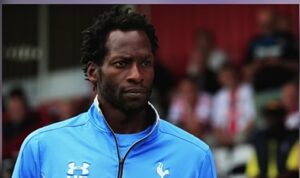 Nigeria lost the chance for Ehiogu to play for Nigeria Super Eagles. Ugo Ehiogu is a powerful midfielder who has played for English like West Brom, Aston Villa, Middleborough, Sheffield United, and Scottish premier league side Rangers. Ehiogu scored one in four caps England at the senior level
Innocent Emeghara (Switzerland)
Innocent, Nkasiobi Emeghara is a Nigerian striker, born in Lagos, Nigeria. He moved to Switzerland as a teenager and he started playing football with the way to cope with the language barrier and cold temperature of the country.
Emeghara chose to represent Switzerland internationally, he made his senior on 4th June 2011 in UEFA Euro 2012 qualifiers.
Maurice Edu (U.S.A)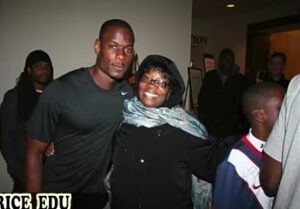 The former Stoke City midfielder's parents lived in California. Maurice Edu's father played football in Nigerian and both his parents played a huge role in his success on the field and the classroom.
After spending several abroad playing for teams in England, Scotland, and Turkey, Maurice was called to be among the United States 30 man provisional list to play at the 2014 FIFA World Cup in Brazil but he did not make the final team. He made 46 appearances for the United States senior team.
Carlton Cole (England)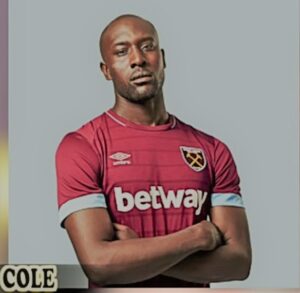 The then Aston villa player Carlton Cole was invited to represent Nigeria during the world cup and African Nations Cup in 2010 qualifier in September 2008 but he failed to honor the call.
Cole's father is from Nigeria and his mother is from Sierra Leone. Despite not getting the chance to play for England at the senior team level then he turned down the offer to play for Nigeria, luckily for him, he later made nine senior appearances for England.
Tiago Ilori (Portugal)
The last on our list of nigerian footballers playing for other countries is Tiago Ilori. Ilori was born in England to a Nigerian father and a Portuguese mother.
Tiago is eligible to play for Nigeria, Portugal, and England, he chose to represent Portugal and for four youth levels for Portugal.
READ MORE
Biography, Age and Net worth of Nadia Buari
Nike release Nigeria New Jersey inspired by traditional Agbada
Net worth of Wizkid and Davido
The Potency of African bulletproof charm Depends on this Factors