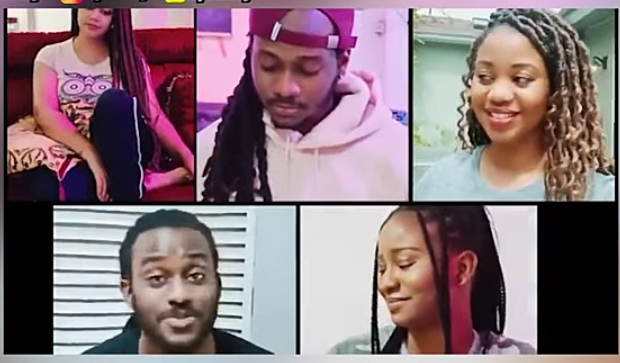 Nadia Buari, the popular beautiful Ghanaian actress who lights up the screen whenever she featured in a movie. Many people don't know about her siblings who are also in the entertainment industry.
One family which for some years now has been around in the Ghanaian show biz circle from all angles right from the music industry, the movie industry down to the modeling industry is the Buhari's family.
Nadia Buari was born out of wedlock, her biological father is from Lebanon, her mother Hajia Buari is a Ghanaian cosmetologist.
Nadia's mother later got married to Alhaji Sidiku Buari who in turn adopted Nadia as his child.
The father Alhaji Sidiku Buari is the former president of the musician union Association of Ghana, where he served eight years.
Due to his contribution towards the development of music in Ghana and Africa as a whole he was voted the vice-president of the International Federation of musicians.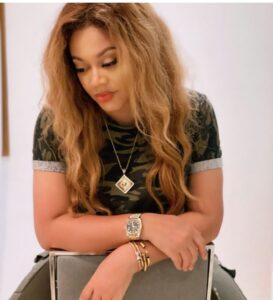 Nadia Buari followed in the footstep of her stepfather and ventured into the entertainment industry where she has become a household name in Nigeria and the Ghanaian movie industry.
Nadia Buari came in the limelight with the TV Series Games people play in 2005 and followed up with Mummy's Daughter and Beyonce and Rihanna.
After having a successful career in the Ghanaian movie industry she moved to the Nigerian movie industry. Her role as Beyonce in the movie "Beyonce and Rihanna'' which co-star Omotola Jalade as Rihanna marked her breakthrough in the Nigerian movie Industry.
Today we will talk about the 5 siblings of Nadia Buari who are also in the entertainment industry.
Shaida Buari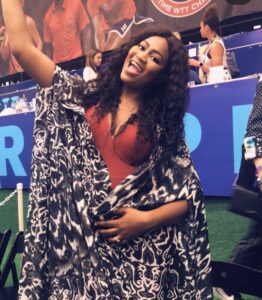 Blessed with Beauty just like her sister Nadia, Shaida Buari is into modeling she won miss Ghana in 2002 and made to the finals of the Miss World pageant where she made the country proud.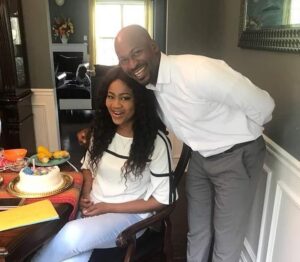 The beauty queen got married to her longtime boyfriend Olukunle Oloshola a Nigerian IT consultant at a colorful wedding which her sister couldn't attend.
Majeed Buari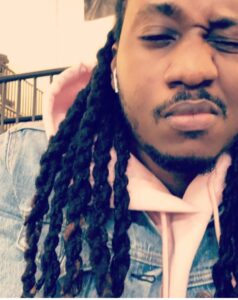 Majeed Buari half-brother of Nadia Buari also followed the footstep of their father and sisters to join the showbiz business, his interests are much into music video animation and rap music. The talented rapper who goes by the stage name Jeed Rogers releases one of his creative works on the animation of his song titled "Tell Em" alongside Mugeez of R2Bees. He has also feature Mr. Eazi on a song.
Samera Buari 
Why Nadia and Shaida Buari did not pick the musical side of their father, her younger sister Samera picked interest in music. On like her sisters Samera Buari is a rapper and a singer with stage name Esbee. Her musical career started in 2012 when he was part of an all-girl musical group known as D3, which was under the management of Richie Mensah's Lynx Entertainment. D3 is made of Esbee, MzVee, and Adellynx. Samera(Esbee) went solo after the group disbanded. She released her first rap track titled REBIRTH featuring Phil Blak, she later released another single titled I WANT featuring Mugeez.
Jameel Buari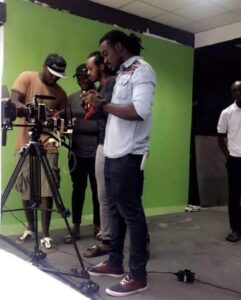 Like her sister Nadia, Jameel got interested in the movie, he is a director and video editor. He produced Nadia's movie titled Deranged. 
Deranged is packed with entertainment and tells a story about a young girl who falls in love with her teacher. The movie features Ramsey Nouah, Zynnell Zuh, Priscilla Opoku Agyeman (Ahuofe Patri), Pascaline Edwards, Jason E.L Agha, Henry Prempeh and Lisbeth Lopez Acquah among others.
 The movie was produced by John Okwugo and directed by Jameel Buari, Nadia Buari is the executive producer.
Malik Buari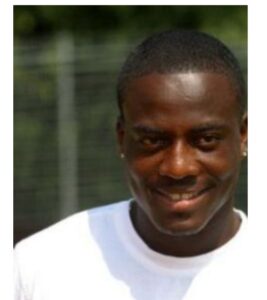 The last on our list is malik Buari, although he is not the entertainment industry, he is a former professional footballer and played for English team Fulham from 2003 to 2005.
READ MORE
Jada Pinkett smith denies ever been in a relationship with August Alsina
Will Smith gave his blessings to have a relationship with Jada Pinkett Smith- August Alsina
Net worth of Wizkid and Davido
Things to know about African culture before visiting for the first time
Top 6 African Cultural Values to Know Before Traveling to Africa
Christian evangelist Ravi Zacharias dies of cancer at 74