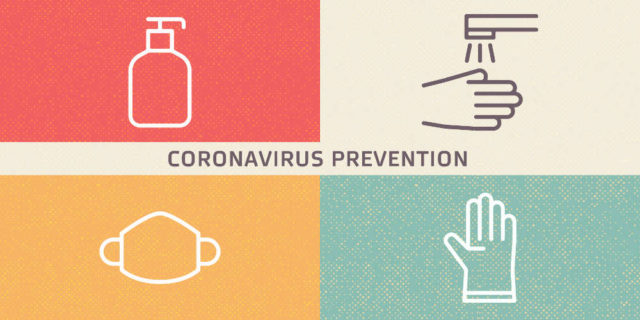 This Coronavirus Safety Tips are Center for Disease Control approved measures on best way to avoid being exposed to covid-19.
The lockdown has been eased in most some countries that has recorded significant decrease in coronavirus infections.
With the hope that very soon the lockdown will partially be lifted in most towns as the world fights this virus
For instance, Dubai has lifted the lockdown, but some precautions have put in place to avoid reinfecting oneself.
Here are the safety tips to follow to avoid contracting coronavirus
1. Avoid unnecessary gathering of people, or attending so occasions for the primary time
2. Avoid touching your nose, eyes, and mouth with unwashed hands. The nose, eyes, and mouth are entry sites for viruses and bacteria.
3. Avoid contact with people that are sick as they may be contagious. Do not get close to them and do not touch objects they have used, like their utensils, for instance.
READ ALSO:
Coronavirus could hit Nigeria far more than Italy and china
Coronavirus Updates: How to stay at home and stay healthy
Coronavirus: Juventus defender Daniele Rugani tests positive 
​Home remedies that will help you during this Coronavirus pandemic
4. Clean your surroundings regularly, as well as the sanitary appliances you use. For example, clean your counters and other surfaces that you often touch with your hands. Also, wash toilets and sinks to keep them clean. Regular cleaning with detergent is very effective in killing viruses, which can survive on hard surfaces.
5. Regularly wash your hand with clean water and soap or detergents.
6. Do not buy used or second valued clothes or shoes; they might have been used by a carrier.
Remember, coronavirus is not a hoax; keep your self safe by following these safety measures to avoid contracting this virus.
READ MORE:​
Affordable Foods To Consume During This Coronavirus Pandemic  
Coronavirus Updates: Viral Aerosol Mode Of Transmission Confirmed 
Bollywood actor "Irrfan Khan" of Slumdog Millionaire fame, dies at 53
Coronavirus: Myths About Covid-19