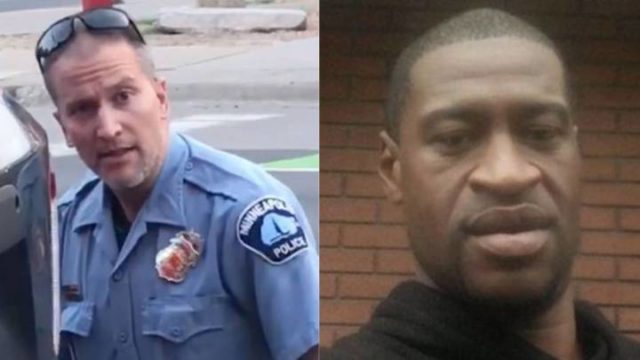 A Black man identified as George Floyd was pronounced death after an incident involving officer Derek Chauvin and his partner.
The tragic event which is taking its toll on the Minneapolis happened on 25th May 2020, when Derek Chauvin, a Caucasian Minneapolis police officer, knelt on George Floyd's neck an African American man for about 8 minutes and 46 seconds, with 2 minutes and 53 seconds of that occurring after George Floyd was unresponsive, according to the criminal complaint filed against Chauvin.
George Floyd was handcuffed and lying face down on the road, while Chauvin had his knee on his neck causing much pain and leading to his demise.
The three other arresting officers were identified as Thomas K. Lane, Tou Thao, and J. Alexander Kueng. Officer Kueng held Floyd's back while Lane held his legs, and Thao stood nearby and looked on. The four officers were fired the next day. And recently Derek Chauvin has been charged with 3rd-degree murder against George Floyd on 30th May of the same month.
READ MORE
Dinka Tribe Of Sudan: Where Men Adopts Ox-names
Christian evangelist Ravi Zacharias dies of cancer at 74
Hamar Tribe Bull Jumping Ritual: From Naasi (Boyhood) To Maz (Adulthood)