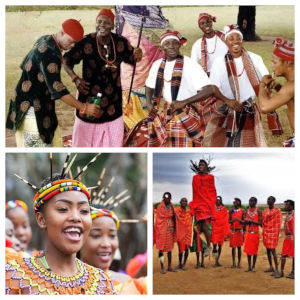 African tribes is the subunit of nations in Africa,  They are over 3000 tribes in Africa with unique cultural practices. Africa is most times refer to as a tribal continent.
Africa is one of the most interesting continent to explore and tour, due to its diversity in culture and amazing traditional practices.
I will be enlightening you about the interesting African tribal traditions around the continent.
Here is our top most interesting African tribes
Let take a walk down.
Igbo of Nigeria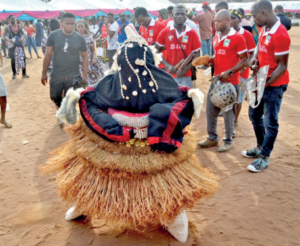 Igbos are a very peaceful tribe in Nigeria, located at the South East of the nation. They are well known with there Masquerade display and acrobatic dance steps. The identity of masquerades (Mmanwu) is a well-kept secret exclusively to men. The masks worn by masquerades (Mmanwu) are usually determined by local customs and traditions.
Masquerading during Christmas season may involve one person team or a team made up of instrument players, vocalists, dancers, masquerade advisers, and the masquerade itself. Most masquerades (Mmanwu) are covered from head to toe with some piece of clothing or/and bamboo rafters.
READ ALSO:
Lifestyle Poems: Reflections By ODP
Top 6 African cultural value you Should know before traveling to Africa
Maasai Of Kenya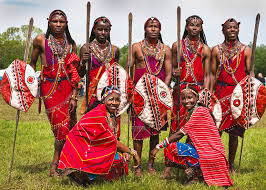 The Maasai are well known for their unique culture and tribal dress. They are one of the oldest ethnic groups in Kenya. The most interesting part of the Maasai is there initiation of young men to adulthood. It is seen as a dangerous rite to others; but a way of life for the Maasai that hunt lions as game with just a spear. A group of men of around six to ten in number will be sent into the caves to chase out lions off there homes. After the rite which is very fearsome and dreaded by others, those young men are now welcomed to adulthood.
Dinka of Sudan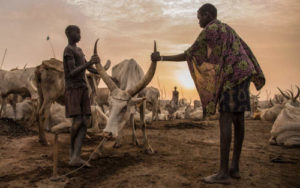 Dinka are among the largest ethnic groups in the Republic of Sudan. There cultural practice is known as the Nilotic peoples, all of whom live in the southern Sudan. According to the Nilotic culture when men become adults, they no longer refer to themselves by their birth names. Instead they adopt "ox-names"—derived from characteristics of their favorite cattle, cow or sheep.
Thus, a man may be known as Acinbaai (a man who never leaves his herd of cattle). Children's names often reflect the circumstances of their birth.
READ ALSO:
​A man without money is a man without power – Reno Omokri
Strange Culture: Himba People Of Namibia  Doesn't Take Their Bath
Mursi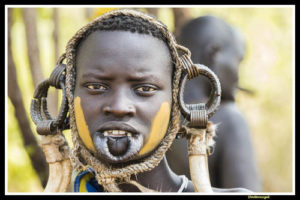 The Mursi or Mun as they refer to themselves are a surmic speaking ethnic group in in Ethiopia. Generally known for their pastoralist nature. Surrounded by mountains and the Omo River on either side, the Mursi live in one of the most isolated areas of Ethiopia. Men and women undergo many rites of passage during their lifetime to prove themselves to their tribe, such as 'thagine', a violent duel between men. The Mursi are religious, believing there is a force bigger than themselves which materializes in the form of something found in the sky, like a rainbow or a bird.
Zulu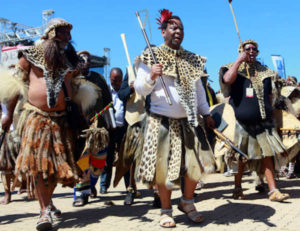 The Zulu are the largest ethnic in south Africa, with over 10 million zulu living in kwaZulu-Natal.
This south african tribe is one of the most interesting tribes in africa. They celebrate their founder shaka on September, on the day of shaka's celebration they wear they full traditional regale which include weapons and gather at at KwaDukuza in Stanger, where Shaka's tombstone is.
There are many African tribes with amazing cultural practices, but we have selected this five tribes due to their achievement, popularity, world recognition and strong history