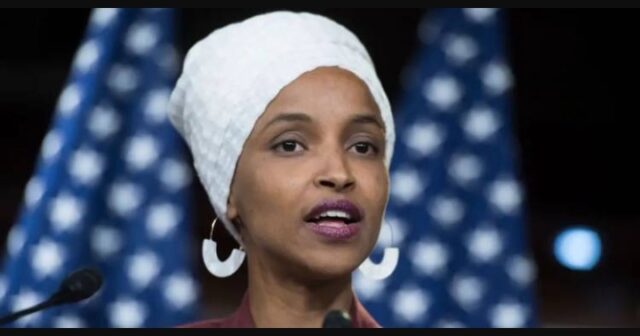 Somali-American congresswoman Ilhan Omar is functioning to urge the US to pay compensation to people killed by US drone attacks in Somalia.
Mrs. Omar said in an interview with BBC Somali, "Drone attacks in Somalia happened at night. They don't kill only terrorists, but civilians also, and families sleeping together, What we are working now's stop this and confirm it's been directed accurately, and most significantly to pay compensation on those that lost their lives. We are subjecting to the law of nations, and thus compensation should be paid if someone has been illegally killed by another state."
The 37-year-old Democratic lawmaker, who immigrated to the US as a child refugee in 1995, has been criticizing the policy of President Trump since her election to Congress last year.
At a campaign rally, President Trump said that Ilhan Omar wants to bring the anarchy of Somalia to the US.
In response, Omar said Trump often used such jibes as a distraction when he didn't have anything good to say.
READ ALSO
Biography, Age and Net worth of Nadia Buari
Actor "Nick Cordero" Dies of Coronavirus Complication aged 41
DSS Arrests Acting Chairman of EFCC "Ibrahim Magu" Over Fraud Allegations
5 Siblings of Nadia Buari that are in the Entertainment industry
Poem of Self Discovery : "I AM"