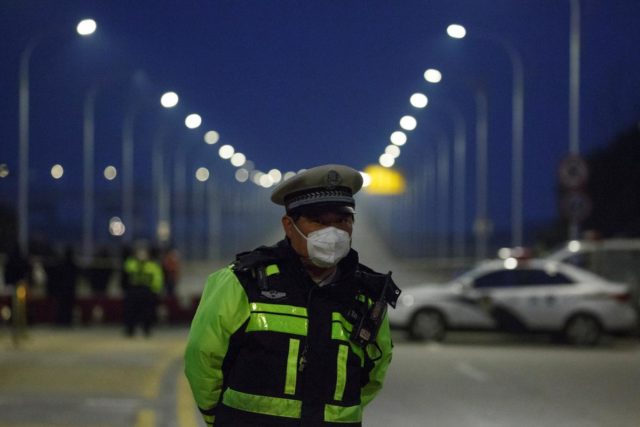 At the moment the whole world is been ravaged by coronavirus pandemic, most cities are gradually easing the lockdown so their citizen can go out and purchase valuable that will sustain them.
What is being done to stop this virus from spreading, even more, is one of the frequently asked questions to top health workers.
Scientists around the globe are working day in day out to develop a vaccine, some of them have had progress on developing this vaccine, but they have warned that the vaccine wouldn't be available for mass distribution until early 2021.
Meanwhile, a growing number of countries have introduced a series of sweeping measures to slow the spread of the coronavirus, including nationwide lockdowns, bans on gatherings, closure of schools, restaurants, bars, and sports clubs, as well as issuing mandatory work-from-home decrees. 
International airlines have canceled flights around the world. Some countries have banned non-citizens from entering their territories, and several more have evacuated their citizens from abroad.
Where did the virus originate?
Chinese health authorities are still trying to determine the origin of the virus, which they say likely came from a seafood market in Wuhan, China where wildlife was also traded illegally.
On February 7 2020, Chinese researchers said the virus could have spread from an infected animal species to humans through illegally-trafficked pangolins, which are prized in Asia for food and medicine.
READ MORE ARTICLES:
Kenya in talk with US on new trade deal
Dinka Tribe Of Sudan: Where Men Adopts Ox-names
New Skills to learn online In A Few Weeks
Top 6 African cultural value you Should know before traveling to Africa
Lifestyle Poems: Reflections By ODP
Top 5 most Interesting African tribes​
A man without money is a man without power – Reno Omokri
Things you need to know about Coronavirus (Covid-19)
3 Reasons Why Locally Made Face Masks is Not Advisable
Media Aide to Governor Nyesom Wike, Simeon Nwakaudu, is dead.
Coronavirus: Myths About Covid-19
4 Negative Effect Of fabric made face masks
Coronavirus Updates: Viral Aerosol Mode Of Transmission Confirmed
Coronavirus Updates: Preventive Measures Of Coronavirus Infection
Coronavirus Updates: How to stay at home and stay healthy​
Home remedies that will help you during this Coronavirus pandemic
Coronavirus: ​How Deadly is Covid-19
Coronavirus could hit Nigeria far more than Italy and china