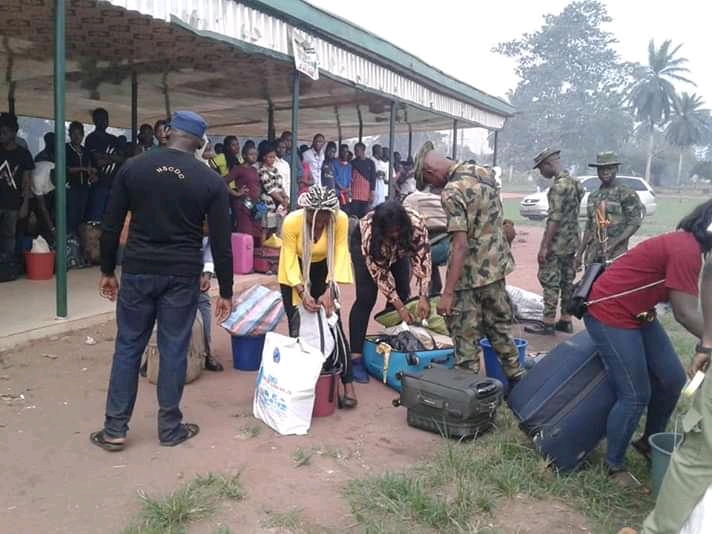 From the report reaching us a gistafrika.com, from Delta state Nysc orientation camp eselukwu as the camp opens today.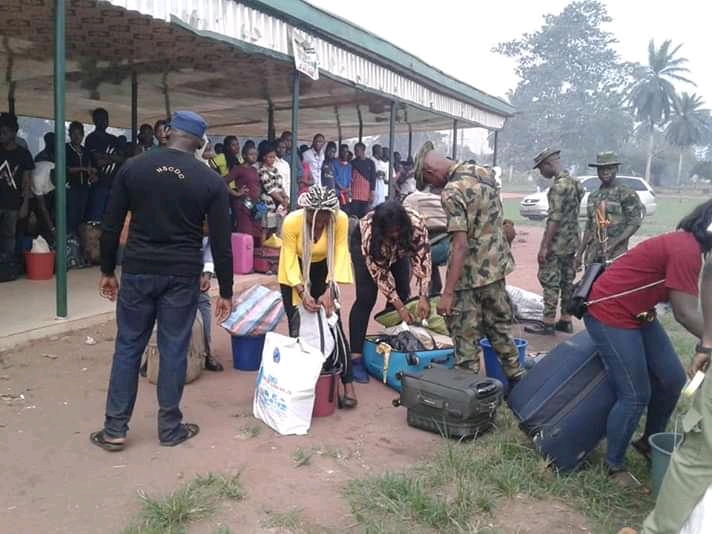 READ ALSO: Things you need to know about Coronavirus (Covid-19)
The Corp members are being subjected to a series of sanitization process in other to prevent the intrusion of the deadly Coronavirus. Our correspondent also reported that the the que was too much.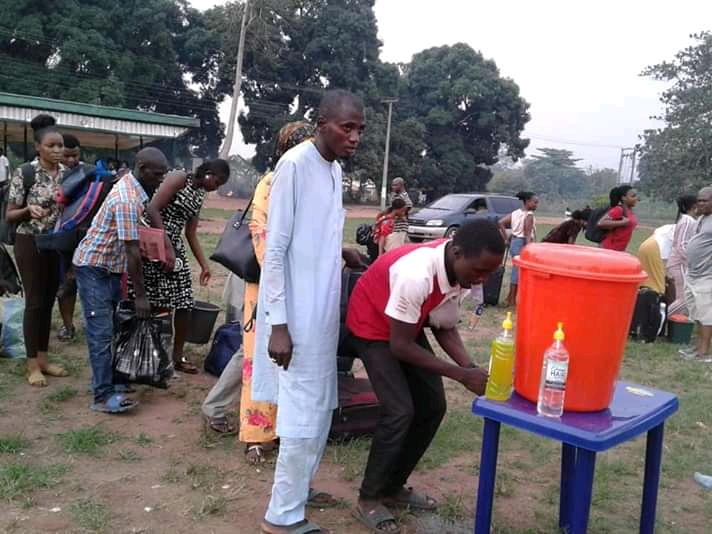 READ MORE: Coronavirus Safety Tips: How to Stay Safe After Lockdown