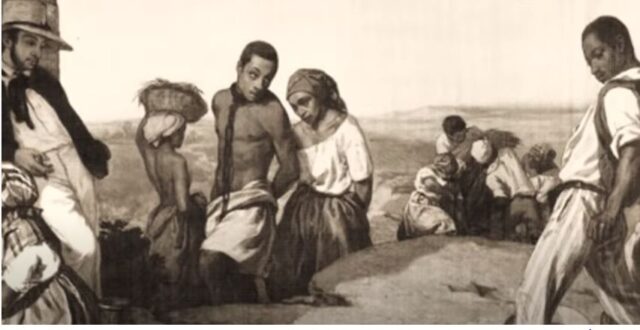 The overwhelming majority of enslaved Africans taken to various parts of the world had gloomy fates, while some were able to position themselves to have a tolerable or decent existence at least compared to other enslaved individuals. There existed even in a smaller group that was lucky enough to have been adopted by Royals of other nations offering them a life of comfort. 
In this article, I'm going to be discussing about some of the African Slaves Who Became Royals of Foreign Nations, the lives of these enslaved Africans who were either taken care of by royal family members of foreign nations or became a part of the royal family themselves.
This article is not anyway intended to celebrate that enslaved Africans were accepted and embraced by the nobility of other nations but it's simply a work documenting the journey of a small group of Africans that managed to survive and thrive in the highest positions of human civilization, with this in mind let's begin. 
So here is 5 African Slaves Who Became Royals of Foreign Nations
Omoba Aina
The first African on our list of African Slaves Who Became Royals of Foreign Nations is Omoba Aina also more properly known as Sara Forbes Bonetta. Omoba Aina was a Yoruba princess who was later orphaned due to warfare in her region.
The Fon people of Dahomey had been at war with their former Yoruba overlords for quite some time and during the life of princess Omoba, Dahomey gained the advantage over some Yoruba kingdoms.
In 1848 the Dahomey army invaded her region and kill her parents and put the young princess in Chains. The Dahomey ruler King Ghezo at the time had Omoba as a slave in his court but was planning on executing her. 
The British during his time in an attempt to repackage their image and position themselves suggested the so-called legitimate trade which was supposed to be an alternative to the chaos of the present slave trade of the time. This was largely motivated by Britain's desire to have more influence on local matters and expand imperial rule rather than any moral ambition. 
Before she was executed Captain Frederick Forbes of the Royal Navy intervened, convincing King Ghezo to instead give her to Queen Victoria of England. Captain Forbes then renamed her Sarah Forbes Bonetta after his naval ship. 
In England Omoba Aina met the queen who was impressed by her exceptional intelligence as she excelled in her education, over time Queen Victoria grew very fond of Omoba Aina and raised her as her goddaughter allowing her access to Windsor Castle regularly.
 Sabac el Cher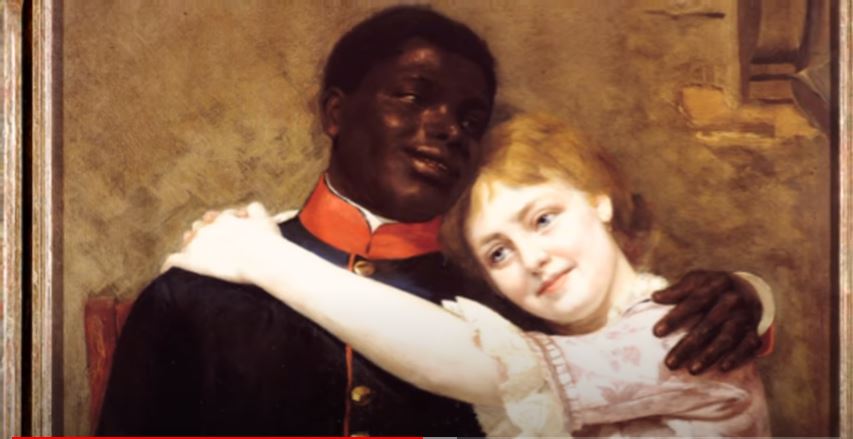 The next African on our list of African Slaves Who Became Royals of Foreign Nations is Sabac el Cher was a young Nubian from Kordofan Sudan. His parents died during a rebellion in Nubia and he was then enslaved and taken to Cairo, Egypt where he received a traditional Egyptian education. Sabac was brought to Germany in 1843 by Prince Albert of Prussia who received him as a gift from the Egyptian viceroy Mehmet Ali while on his travels to North Africa. In Germany he was named Sabac el Cher which means good morning, he was given this name because that was the only Arabic word the Prussian Prince knew.  
Sabac fared pretty well under the tutelage of Prussian royalty staying in the palace he grew to embrace Prussian life and culture, he later went on to marry a local woman and had a son named Gustav who became a respected soldier and an imperial bandmaster. Upon the death of Prince Sabac was elevated to the position of administrator of the palace where he served until his death.
 Advertisement

DO YOU WANK TO TRAVEL OR YOU ARE LOOKING FOR JOB OPENING VISIT COOKMUV

Anton Wilhelm Amo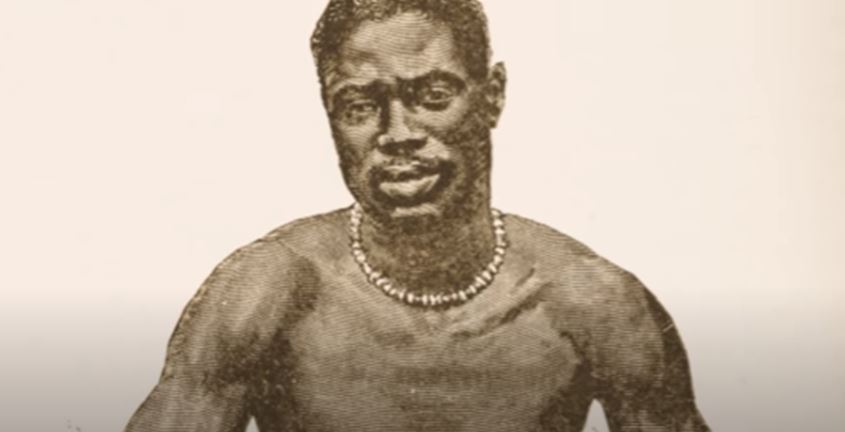 Anton Wilhelm Amo is said to have come from the Nzema people of Western Ghana. At a very young age, he was reportedly taken to Amsterdam by the Dutch West India Company.
Upon his arrival in Amsterdam, he was given as a present to Antony Ulrich a member of the house of wealth and the ruling prince at the time. Anton was then converted to Christianity and was later baptized in the palace chapel. He was treated like a royal family member and educated at the University of Halmstad.
Although he was treated well Anton never forgot where he came from and in adulthood, he added his original name Amo as an extension to his given name.
Amo became a philosopher and went on to teach in Germany, some sources proclaimed that Amo became the first known Africans to have attended a European University.
Mmadi Make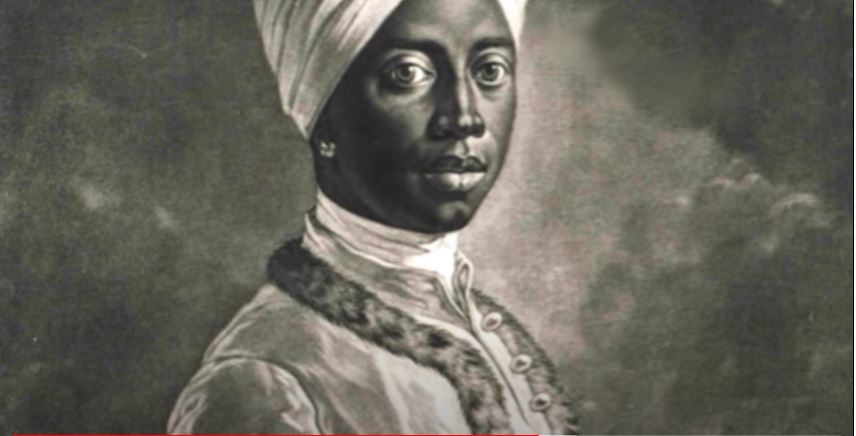 Mmadi Make is also known as Angelo Soliman. Mmadi was believed to have come from a region in northeastern Nigeria or Cameroon.
As a child Mmadi Make was kidnapped and enslaved and was taken to France, where he was then sold into servitude to a wealthy Sicilian family in the Italian province of Messina. In Italy, he was baptized and educated and was given the name Angelo. She was later presented as a gift to Prince Von Lobkowitz the imperial governor of Sicily. Mmadi served as the prince's valet and traveling companion.
It was reported that Mmadi even saved the prince's life. After the death of Prince Prince Von Lobkowitz, Mmadi ended up in the household of Joseph Wenzel I, the Prince of Liechtenstein in Vienna. Where he became the chief servant and royal tutor, being an intellect Mmadi achieved prominence in that society and the Freemasonry Order, whereby he was a Grand Master sadly after his death his body was exploited as a mummified.
 Abram Petrovich Gannibal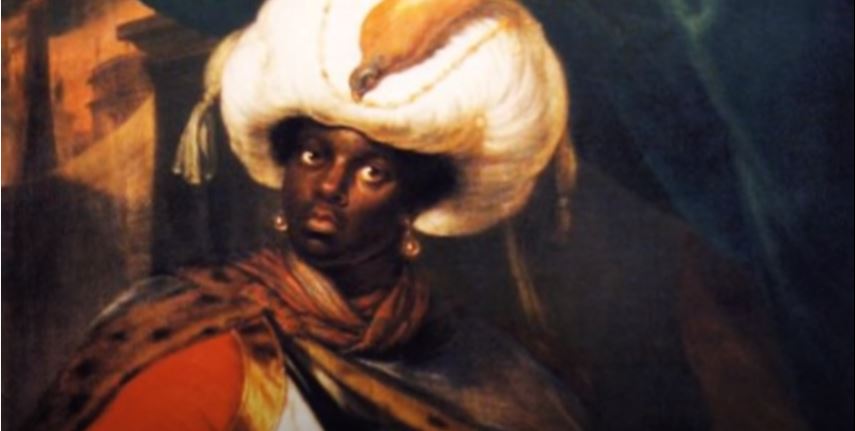 Abram was believed to have been born somewhere in Central Africa near Lake Chad in the modern-day country of Cameroon.
He was also believed to have been royalty himself as some suggest he may have been a son of a Central African Sultan. Abram was later enslaved and taken to Constantinople in Turkey where he stayed for about a year under the service of Sultan Ahmed III.
When a Russian ambassador visited turkey he also inquired about getting an African slave for Peter the Great palace in Moscow. Abram was selected for this purpose and taken to Russia for a bribe price. In Russia, Abram was admired by the Tsar as he noticed his intelligence and his great potential for military service.
The Tsar adopted Abram into the royal household and was baptized. He would later travel alongside Peter the Great military campaigns and learned a lot.
Unfortunately, after the death of Peter, Abram was exiled to Siberia upon the ascension of the new Russian ruler. During this time he built a fortress and led several construction projects where he became a master engineer, upon joining the French military his exploits allowed him to rise to the rank of captain.
Abram later rose to become a prominent member of the imperial court during the reign of Peter the Great's daughter Elizabeth. His children became members of Russia's nobility the most famous being Alexander Pushkin a Russian poet-playwright and novelist.
CHECK ALSO:
The History and Meaning of Afrocentrism
Southern Africa the Birthplace of Iron Mining
Top 20 Nigerian Footballers playing for other countries
The Potency of African bulletproof charm Depends on this Factors